Go forth and serve God's people with a spirit of excellence!
We are a team of dedicated professionals, ready to do whatever it takes to improve the health of your spine.
Our team at Inspire Chiropractic is committed to creating a motivated, mission-focused community, composed of healthy families, not just individuals: from the very young to the very old, living life to the fullest.
Employing state-of-the-art technology and logical health solutions to deliver a fresh, new perspective to the sick, old industry, allowing people to make their own informed decisions, based on the transparency of information and criteria provided to both the chiropractor and practice members at Inspire.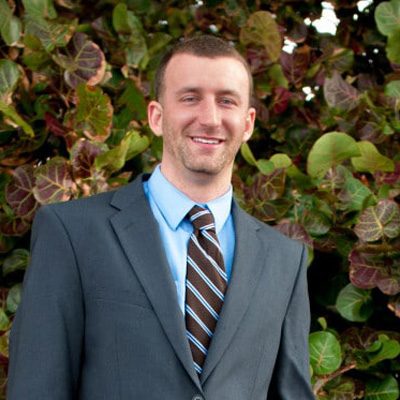 Chiropractor
Andrew Nolt DC
Hello, my name is Dr. Andrew Nolt and I thank you for choosing INSPIRE Chiropractic. I was born and raised in small-town Ephrata, Pennsylvania. Growing up I had a multitude of health issues affecting my life as a child.
From constant colds, ear infections, breathing difficulties, and digestive issues to receiving a diagnosis of a rare bleeding disorder when I was 4 years old. Unlike other children, I was unable to play contact sports and was monitored closely at recess so I would not bruise or get injured. I recall having to receive platelet transfusions every so often in a nearby children's hospital. Like any good parent, my parents strived to seek a better way. That was the first time I was introduced to chiropractic! From that point on, I wanted to help others the same way that chiropractic has helped me.
After graduating from Palm Beach Atlantic University, I continued my education in Atlanta to pursue my Doctorate in Chiropractic from Life University. I loved learning about the human body and how it is able to heal itself naturally, provided the proper conditions, by having a properly functioning nervous system. While in Atlanta, I had the privilege to help grow some of the largest family-based chiropractic clinics in the country. Most importantly I got to experience first-hand how chiropractic can change lives. I am honored to have the opportunity to serve this community, and I thank you for trusting INSPIRE Chiropractic with your health and the health of your loved ones.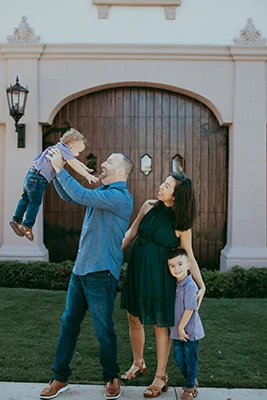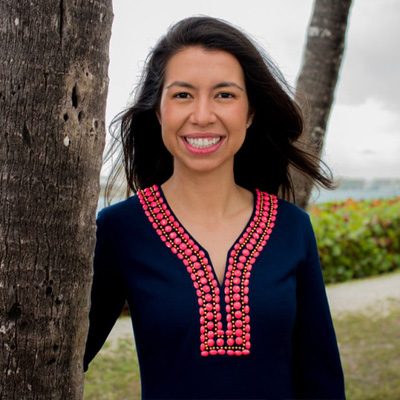 Family Nurse Practitioner
Ana Gabriela Salguero FNP-C
Ana holds her Doctorate in Family Nursing Practice (DNP) with an emphasis on pediatric health. She has 3 children of her own and birthed them at home. Ana, grew up in Lake Worth, Florida and is very grateful to be serving in her home community.
She has a heart for people from all walks of life and enjoys working specifically with women and children empowering them to make the best decisions about their health possible. She graduated from Palm Beach Atlantic University and has had the privilege of working with both the geriatric and pediatric populations with a focus on Oncology. She has also participated in multiple Medical Mission trips around the globe including India, Guatemala, and Nicaragua.
"I have experienced first-hand how invasive care in the hospital setting really is; where strictly symptoms are being treated and the cause of the disease is rarely uncovered." After discovering chiropractic, my eyes were opened to the human body's amazing potential to heal naturally, and the numerous benefits of proactive care. I look forward to encouraging the families of our community to take health into their own hands and allow their bodies to heal naturally from the inside out. I believe that we were created to not merely survive, but to thrive. I am so excited to meet your family and celebrate your victories in health through neurologically-based chiropractic care.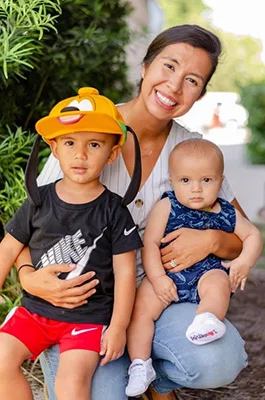 Associate Doctor
Dr. Gordon
Passionate about chiropractic and human potential. Dr. Gordon holds a diplómate of addictions and compulsive disorder and is a certified functional medicine practitioner. He holds an Advanced Proficiency certificate in Torque Release Technique. Multilingual able to speak Spanish Portuguese and Hebrew.
Enjoys relaxing on the beach, tennis, basketball , gym time, and loves traveling. Enjoys cooking healthy and living a lifestyle that follows suit. Excited to help people adapt to modern stressors and realize their innate power within.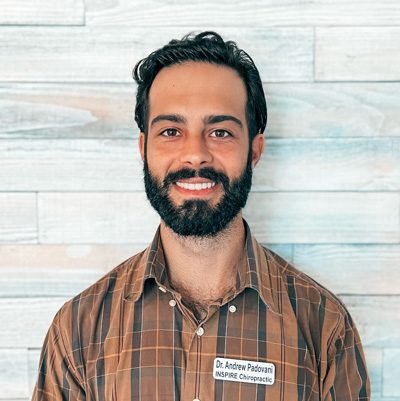 Chiropractor
Andrew Padovani DC
Dr. Padovani is excited to serve and help people heal naturally at INSPIRE. He studied Exercise Physiology at Colorado State University and went on to receive his Doctorate in Chiropractic here in Florida.
Enjoys relaxing on the beach, tennis, basketball , gym time, and loves traveling. Enjoys cooking healthy and living a lifestyle that follows suit. Excited to help people adapt to modern stressors and realize their innate power within.
OFFICE HOURS
---
Monday
10:00am - 1:00pm
3:00pm - 7:00pm

---
Tuesday
3:00pm - 7:00pm
---
Wednesday
8:00am - 12:00pm

---
Thursday
3:00pm - 7:00pm
---
Friday - Sunday
Closed for Worship &
Community Outreach