Chiropractic History in Boynton Beach

In many ways, the early history of chiropractic is the history of three generations of Palmers. Contact INSPIRE Chiropractic for more information on the history of chiropractic. Our excellent staff at our Boynton Beach chiropractic office is here to help.
---
The Story of Modern Chiropractic Care told from a Boynton Beach chiropractor
The Classical World
There is some evidence that the practice of chiropractic can be traced back to ancient Egypt (4000 B.C.), China (2700 B.C.), and Greece (1500 B.C.). Moreover, the famed "Father of Medicine," Hippocrates (500 B.C.), who was renowned for ridding medicine of superstition and quackery, may have practiced chiropractic. Historians have used Hippocratic quotes like "Get knowledge of the spine, for this is the requisite for many diseases" as evidence of his involvement with chiropractic.
"Look well to the spine for the CAUSE of Disease" – Hippocrates (460 BC – 370 BC)
---
The Beginnings of Modern Chiropractic
D.D. Palmer — (March 7, 1845 – October 20, 1913) The Founder
At the end of the 19th century, when D.D. Palmer came on the health care scene, medicine was leaving an era of proclaimed cure-alls to pursue more scientific investigation into the treatment of disease. D.D. reasoned that the body had an ample supply of natural healing power transmitted through the nervous system. If a single organ was sick, it must not be receiving its normal nerve supply. That led to the premise of spinal misalignment, or subluxation, and from there to a procedure for adjusting the vertebrae. D.D. performed his first adjustments in 1895, relieving one man of deafness and another person of heart trouble. Arrangements were made to train others in the application of the chiropractic principle. The Palmer School and Cure was founded in 1897 and was later incorporated under the laws of Iowa. The school later became the Palmer School of Chiropractic.
"There is a vast difference between treating effects and adjusting the CAUSE." – D.D. Palmer
---
B. J. Palmer — (September 14, 1882 – May 27, 1961) The Developer
Dr. B.J. Palmer launched his colorful career by assuming the responsibility of the Palmer School of Chiropractic in 1906. His contributions included extensive research, improved methods of spinal adjusting and analysis, higher standards for chiropractic education, and increased appreciation for chiropractic worldwide. B.J. battled on many fronts — legal and legislative obstacles to the licensing of chiropractors and financial challenges to the school. He was often the center of controversy, but well before his death in 1961, chiropractic had secured a place among the health sciences.
"We never know how far-reaching something we may think, say, or do today will affect the lives of millions tomorrow." – B.J. Palmer
---
Mabel Heath Palmer — (1881-1949) The First Lady of Chiropractic
A guiding influence in B.J. Palmer's life was his wife, Mabel Heath Palmer, who became a Doctor of Chiropractic in 1905. A recognized authority on anatomy and an instructor at the school for more than 30 years, Mabel Palmer was a close and valued adviser to her husband in all phases of the chiropractic profession.+
---
David D. Palmer— (January 12, 1906 – May 24, 1978) The Educator
David Palmer, the grandson of chiropractic's founder, assumed the presidency of Palmer in 1961. An initial step toward accreditation was to change the corporate name of the Palmer School of Chiropractic to Palmer College of Chiropractic. Then the campus was modernized, with classrooms renovated and modern teaching aids installed. Two other key contributions were the establishment of non-profit status for Palmer College and the organization of the Palmer College of Chiropractic International Alumni Association. After Dr. Dave's death in 1978, the College received accreditation from the Council on Chiropractic Education and the North Central Association of Colleges and Schools.
---
Dr. Jay M. Holder—Inventor of the Torque Release Technique (TRT)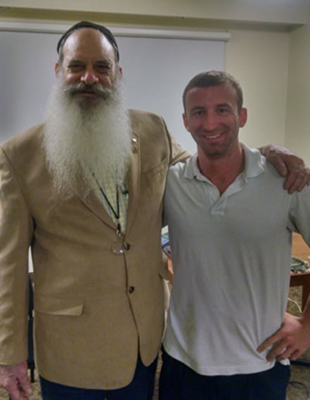 Dr. Holder is the first American to receive the Albert Schweitzer Prize in Medicine from the Albert Schweitzer-Gesellschaft, Austria. 1992 Chiropractor of the Year by The Florida Chiropractic Association, and Florida Chiropractic Society Researcher of the Year in 1995. Dr. Holder is Adjunct Professor, St. Martin's College, Milwaukee; held appointment to the faculty at the University of Miami, Center for Addiction Studies and Education, and held appointment as post graduate faculty at numerous chiropractic colleges including National College, Life College, Life West, and Parker College. Executive Board Member and Treasurer of the Council on Chiropractic Practice.
He is the developer of Torque Release Technique®, discover and developer of the Foundation Point System and Addiction Axis Line in Auriculotherapy, President/Co-Founder of the American College of Addictionology and Compulsive Disorders, which trains and board certifies professionals in the field of addiction worldwide and is Director/Founder of Exodus Treatment Center, a 350-bed addiction facility located in Miami, Florida, Director/Founder of Exodus Israel Addiction and Research Center, Jerusalem, Israel.
At the age of 14, Dr. Holder began his experience in research in neurotoxins at the University of Miami School of Medicine. Dr. Holder is presently developing the efficacy of chiropractic subluxation in addiction treatment and is expanding The Brain Reward Cascade and Reward Deficiency Syndrome (RDS), a model supporting the vertebral subluxation complex. The 1993 United States Senate compared Dr. Holder's Success in research to Michael Jordan's performance in basketball. Author of 2 books, edited in several others, author of many scientific papers and research studies, and inventor of medical, acupuncture, and chiropractic devices, Dr. Holder has lectured worldwide and is in private practice in Miami Beach, Florida, since 1977.
---
Modern Chiropractic Care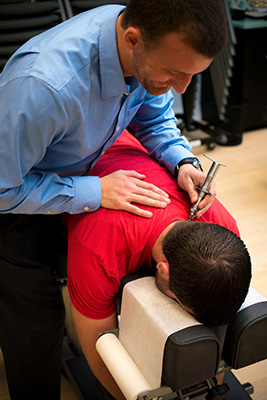 We envision a world of natural health and healing from within, filled with communities where hospitals are empty and children are living drug-free lives. We are on a mission to reach the world with chiropractic by helping as many families and children in this community reach an optimal level of health and improved quality of life by removing neurological interference through specific, scientific chiropractic care. Our team is honored to have the opportunity to serve the Palm Beach County communities through chiropractic!
OFFICE HOURS
---
Monday
10:00am - 1:00pm
3:00pm - 7:00pm

---
Tuesday
3:00pm - 7:00pm
---
Wednesday
8:00am - 12:00pm

---
Thursday
3:00pm - 7:00pm
---
Friday - Sunday
Closed for Worship &
Community Outreach